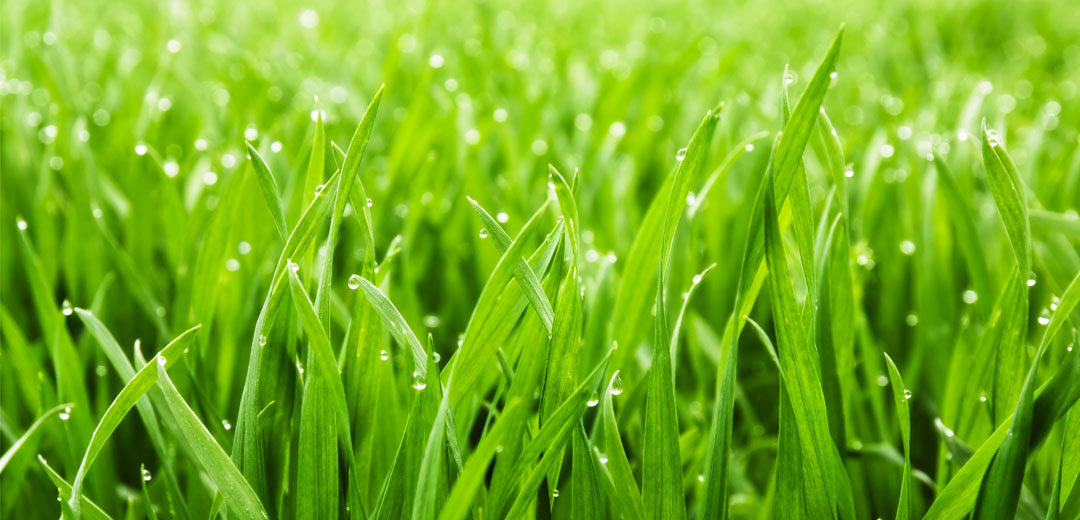 5 Most Easy-To-Grow Lawn Grass Types
Introduction
As winter rolls into spring, you start spending more time outdoors. And your lawn becomes more of an active spot for your family to use and enjoy. The only thing that can amplify this joy more is keeping your lawn well maintained and looking pristine. New homeowners get worried over how to lay down grass for their lawn and maintain it every year. Sometimes even experienced lawn enthusiasts face hurdles in growing their lawn grass.
There is nothing more disheartening than putting that much effort into your lawn and not seeing results.
So, in this article, we will introduce you to the five most easy-to-grow lawn grass types so that you can see the best lush green results in front of your eyes in a matter of mere weeks.
Let's get started.
Easy-To-Grow Lawn Grass Types
Lawn grasses can be an endless obsession to one who has a green thumb. And though it is true that given the time and effort, almost all lawn grass types can be grown and maintained, it is always best to invest in something that aligns with your circumstances.
Not all lawn grass types will grow and thrive in all weather conditions and locations. Depending on where you are located, what kinds of seasons you get to experience, and what kind of natural minerals are in your lawn's soil, your lawn grass type choice will vary.
So, let's get into it.
Tall Fescue
Tall fescue is one of the most incredible grass types to take on because of its unique versatility. They have excellent heat and cold tolerance. Although they are a cold type of grass, they can adapt to heat progressively.
Tall fescue is an all-year-round grass which is always a plus when choosing a grass type for your front lawn. The root system goes 2 to 3 inches deeper than usual grasses. This is an added quality that makes the grass drought tolerant as well.
Tall Fescue grows in bunches and spreads lightly over time.
It can also be cost-efficient in the long run as it needs less fertiliser than other cold season grass types. The best time to get to work with this grass is at its peak time of Spring/Fall.
The one possible downside to this grass type is that it is clump grass. This means it does not produce many Rhizomes, so it has a limited capacity to revive dead patches.
Tifgreen Bermuda
As the name suggests, this particular grass type is a typical hybrid between the common bermudagrass and another grass type. There are many variations of the hybrid Bermuda used to get the desired colour, growth rate, and tolerance.
Tifgreen Bermuda in particular is a mix of C. transvaalensis and Cynodon dactylon. Many people consider this one the winning combo because of its high tolerance to heat, shade, and drought.
It can withstand poor irrigation and fertilisation cycles. It spreads swift – it has excellent self-repair qualities. It is also pest resistant.
The Tifgreen, however, are low growing. So you have to be careful with how close you mow to the ground. The ideal mowing height is less than one-third of the grass blade.
Perennial Ryegrass
Perennial ryegrass is similar to the Fescue. They are also cold season grass. They thrive best when planted in the spring. However, they are an all year round lawn grass type. So, they are an ideal choice for permanent lawns.
They have moderate shade tolerance. The growth rate on these grass seeds is remarkable. They have one of the fastest seeding and germination rates. They spread pretty quickly as seedlings, but the spread gets slower once they are established.
This grass type is also a bunch forming one. It thrives best in locations that have moderate summers.
They do need a good irrigation cycle to help them grow. The ideal mowing height is taller than most warm-season lawn grass types. The recommended length is 1 ½ to 2 ½ inches of the grass blade. Bunch type grasses look and do best when they are cut high and kept dense.
Seashore Paspalum
Seashore paspalum, even though unconventional, can be a great choice for lawn grass for its high tolerance. It is salt tolerant. So, if you live by the sea or in an area affected by salinity, this is your golden choice.
It is a common turfgrass that can survive a lot of foot traffic as well. The seashore paspalum should be the pick for you if you have a jam-packed house or children running around.
It is also tolerant to different mowing lengths too. It can survive a lot of shade and minimal sun exposure as well.
Buffalo Grass
Buffalo grass or the St. Augustine grass is a native grass that is also useful for lawns. They do well in traffic-heavy lawns. They are very tolerant of limited sun exposure and shade. 
They are a warm-season grass that is drought tolerant as well. However, they go dormant during the colder months. They will come alive and turn a beautiful lush green in the warmer months, though.
This is ideally the best choice for people located in warmer regions and has mild to moderate winters. They are a very adaptive species of grass, which makes them very beginner-friendly as well.
All five of these grass types are picked to cater to people of different regions, and they are all easy to harvest and maintain. People from absolute beginners to experienced gardeners, everyone can benefit from these top 5 most easy-to-grow lawn grass types.
Conclusion
If you have read this far, thank you so much for coming along. We understand how important it is for you to have a lush green sprawling outside your home. And, we sincerely hope that this article has shed new light on your green research,
If you identify the weather, temperature, and rain cycles of your location and pair that up with the knowledge from this article, you will be able to choose the right lawn grass type for you in minutes. 
Here's to spending more golden evenings on the green carpet that you grow yourself. Good luck!